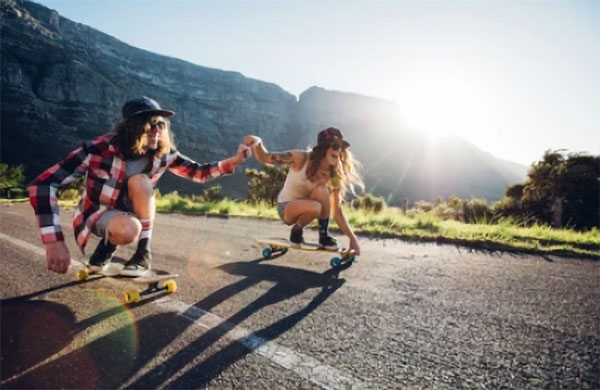 As a skateboarder, one of the most exciting things is to be able to customize your skateboard according to your preferences and riding style. That's where Buildaboard comes in, providing a platform for skateboard enthusiasts to create their dream boards. With a plethora of customizable options, Buildaboard is the go-to website for all your skateboard needs.
The website boasts an extensive selection of high-quality parts, skateboard decks made from top-notch trees, and a vast range of customization options. Whether you're a beginner, an intermediate or an advanced skater, Buildaboard has something for everyone.
Firstly, the decks available on Buildaboard are of the highest quality. Made from top-notch trees, the decks are durable and long-lasting, providing the rider with the perfect balance of strength and flexibility. Additionally, the decks come in a variety of shapes and sizes, allowing the rider to choose the perfect deck for their riding style.
But what sets Buildaboard apart from other skateboard websites is the sheer number of customizable options available. From wheels to trucks, bearings to grip tape, Buildaboard allows the rider to choose from a wide range of options for each component of their skateboard. This level of customization ensures that the rider can create a board that perfectly suits their riding style and preferences.
Buildaboard also offers a range of pre-built complete skateboards, making it easier for beginners to get started. These pre-built boards come with high-quality components, providing the rider with a top-notch skateboard that is ready to ride straight out of the box.
In conclusion, Buildaboard is the ultimate destination for skateboard enthusiasts who want to create their dream board. With high-quality parts, top-notch decks made from quality trees, and a plethora of customizable options, Buildaboard offers a platform for skateboarders to create a skateboard that perfectly suits their needs. So, head over to Buildaboard and start building your dream skateboard today!